Wednesday, December 18, 2002

I'm getting ready to do a restart of this weblog - at 100kb plus images it takes a while to load. I know that most people don't keep pages growing for quite so long, but it seemed easier to do it this way than to have to flip from page to page through archives.

One of the things I hope to do with the next edition (which will be the 8th version since 1998) is to integrate it a bit more closely with the Vacuum mailing list that I run. That means perhaps more things will show up in both places, sometimes repeated and sometimes edited to reflect feedback.

The original and continuing model for this weblog is my series of paper notebooks, in which my periodic entries are starting to look more and more like bloggings. This strikes me as generally a good thing, though occasionally my layouts diverge from what I'm capable or willing to spend the time to put together as HTML. In particular, I've grown very fond of the images that I've collected, and wish there was some better way to acknowledge the photographer or artists that I'm borrowing from.

Expect newer versions to be substantially simpler with less to clutter up the right hand side, that's still a bit out of hand.

(thanks to many folks, including myra and rich for the design inspirations, pb for the bookpost code, adina for reading it)

posted by Edward Vielmetti | 6:34 PM
---


Monday, December 09, 2002

Fishery Management -- Asian Carp: Illinois Natural History Survey.

Silver carp are easily startled, and as this video of "flying" Asian carp in the Mississippi River shows (requires realplayer) they can leap out of the water with enough force to land in the boat. Needless to say, these lunker fish disrupt native populations and will be a threat to be contained as they spread northward toward the Great Lakes. (as seen on the web site of the International Joint Commission).

posted by Edward Vielmetti | 8:31 AM
---


Tuesday, December 03, 2002

SoundWIRE at Stanford The group is 1) evaluating quality of service (QoS) using acoustic echo techniques 2) using networks with high QoS to for musical collaborations.

Introduction
This project is fundamentally concerned with two areas of research: streaming professional-quality audio to remote destinations using next-generation Internet, and developing practical, intuitive methods for assessment of network reliability. Currently, digital audio streaming across the internet is compromised by restricted bandwidth and buffering of audio data to safeguard against network irregularities. The results are signal compression and potentially long delay times.

(via new scientist and dynnet; what it sounds like is a musical instrument plucked or played with ICMP "ping" delays)

posted by Edward Vielmetti | 11:25 AM
---


Sunday, November 10, 2002

SickSide: double dutch bus Bus fare trans-pass
That's the way my money lasts
Ain't got no car to get around
When I go to work I've gotta go downtown
Now I've missed my train
That's a darn shame
When I'm running late no sleep's to blame

posted by Edward Vielmetti | 2:01 AM
---


Saturday, November 02, 2002

Article: Judge Michael DeFant: He was a legend whose enthusiasm colored everything he did, from judging to fishing
by Michael J. Anderegg



He got his first job in an Upper Peninsula law office by winning a wrestling match in a bar. His new employer, who had lost the wrestling match, went missing shortly thereafter and turned up several months later in a house of ill repute in Hurley, Wisconsin, leaving Mike in charge of the office. He once settled a case for an iron miner by threatening to subpoena an entire shift, which would have shut down the mine. (image is of the Marquette County courthouse).

posted by Edward Vielmetti | 6:56 PM
---


Friday, November 01, 2002

Googlism : Googlism for: ed vielmetti

ed vielmetti is the most quotable person i know
ed vielmetti is an oldschool
ed vielmetti is a networker and a telecommuter from annarbor
ed vielmetti is quoted in the same issue
ed vielmetti is an old friend who has been online since several nanoseconds after the big bang


posted by Edward Vielmetti | 1:40 PM
---


Sunday, October 27, 2002

Gumbotil - clay soil in the consistency of gumbo. Iowa 34, Michigan 9. (thanks to the Iowa State Geological Survey, Geo. F. Kay, Director, 1928)

posted by Edward Vielmetti | 7:03 PM
---


Tuesday, October 22, 2002

Blind lawyer seeks office




By DAVE GROVES, Of The Oakland Press Of The Oakland Press October 21, 2002





Richard Bernstein, a blind attorney, is seeking a spot on the WSU Board of Governors Oakland Press photo/VAUGHN GURGANIAN


October 21, 2002
BIRMINGHAM - The day-to-day challenges Richard Bernstein's blindness present can be frustrating. The attorney, television and radio program host and advocate of disabled people's rights must rely on others to drive him from place to place. He cannot easily navigate in unfamiliar places and he cannot read anything that isn't printed in Braille.

(thanks )

posted by Edward Vielmetti | 4:29 AM
---


Wednesday, October 09, 2002

Daschle Excited to Participate in Sovereignty Run WASHINGTON, DC – Senator Tom Daschle (D-SD) will run the last leg of the Sovereignty Run on October 7, 2002. Daschle, an avid runner, will run from the National Cathedral in Washington, DC to the steps of the U.S. Supreme Court. Runners from both the Pine Ridge and Sisseton-Wahpeton Sioux nations will participate in the run with Senator Daschle.
"The Sovereignty Run is a great opportunity to unite tribes and tribal supporters throughout the country, and I am proud to be a part of this effort," Daschle said. " I am also looking forward to running the last leg of the relay alongside two dozen of my fellow South Dakotans from the Pine Ridge and Sisseton-Wahpeton Sioux nations."

posted by Edward Vielmetti | 6:58 PM
---


Tuesday, October 08, 2002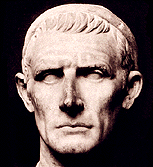 Senator Byrd - Virtual Newsroom The great Roman historian, Titus Livius, said, " All things will be clear and distinct to the man who does not hurry; haste is blind and improvident."

"Blind and improvident," Mr. President. "Blind and improvident." Congress would be wise to heed those words today, for as sure as the sun rises in the east, we are embarking on a course of action with regard to Iraq that, in its haste, is both blind and improvident. We are rushing into war without fully discussing why, without thoroughly considering the consequences, or without making any attempt to explore what steps we might take to avert conflict.

posted by Edward Vielmetti | 11:17 PM
---


Monday, September 30, 2002

ABC7Chicago.com: Detainee says his case doesn't pose national security concerns

September 30, 2002 (Ann Arbor, Mich.) — On the eve of his new bond hearing, the detained co-founder of an Islamic charity on Monday said there aren't national security concerns in his case and he should be released from federal custody.
Rabih Haddad, who has been held since his Dec. 14 arrest on a visa violation, was scheduled to appear Tuesday before Immigration Judge Robert Newberry in Detroit.
"I have been railroaded by the government in a series of actions that had denied me the most basic of rights," Haddad said in a written statement released by the Committee to Free Rabih Haddad.

posted by Edward Vielmetti | 1:08 PM
---
ABC7Chicago.com: Thief uses vacuum to steal jewelry Thief uses vacuum to steal jewelry
September 30, 2002 (COPENHAGEN, Denmark) — With vacuum cleaner in hand and an extension cord for good measure a thief made off with more than $12,800 in jewelry.
Police in Kolding, Denmark, about 145 miles west of the capital, Copenhagen, said Friday that the thief drilled a small hole in the window of Lykke's Gold and Silver store Wednesday night, stuck in the tip of the vacuum's hose, and sucked out several items, including rings, necklaces and earrings.
"We discovered it when we came to work in the morning," Kirsten Lykke Salling, the store's owner, said. "It was terrible, but at the same time funny because who would have thought of doing it that way?"

posted by Edward Vielmetti | 8:19 AM
---


Sunday, September 29, 2002

AATA

"Our Transit property has always taken a lead in the implementation of new solutions to improve customer service for our riders and our community and LogicTree's cutting edge technology fits within our customer service philosophy. This project is part of our continuing effort to improve public transit service in the metropolitan area," said Greg Cook, Executive Director of AATA. "When LogicTree's technology is implemented later this year, AATA will be one of the first transit agencies in the country to offer fully automated, multi-modal speech-enabled ride information 24 hours a day, seven days a week. Improved customer service coupled with the cost savings that are offered through this solution made for a win-win situation for our riders."

posted by Edward Vielmetti | 9:50 PM
---
News - LogicTree Selected by the Ann Arbor Transit Authority to Implement Multi-Modal Speech-Enabled Ride-Info System COLLEGE PARK, MD, September 18, 2002 - (Business Wire) LogicTree, the global leader in multi-modal voice response systems, today announced that they have been awarded the contract to develop, integrate, and install an advanced multi-modal speech-enabled ride information system for the Ann Arbor Transportation Authority in Ann Arbor, Michigan. (AATA)
The multi-modal speech-enabled Ride-Guide project is part of AATA's ongoing program to enhance the operations of their state-of-the-art Call Center.

posted by Edward Vielmetti | 9:48 PM
---
A New-Model Ford on a Risky Track No question, Bill Ford represents change. Although he has been criticized recently by the Sierra Club for supporting the industry's lobbying against higher gasoline mileage standards, Mr. Ford is a far cry from the typical Motor City executive. He is a vegetarian in a steak-loving industry and a black belt in tae kwon do who keeps an acoustic guitar in his office. His musical taste runs to Bob Dylan, and in moments of escape, he likes going to folk clubs in Ann Arbor, where he lives. (Most auto executives gravitate to Detroit's more conservative, wealthier suburbs, like Bloomfield Hills.)

posted by Edward Vielmetti | 5:51 AM
---
toledoblade.com Wage law jeopardies eatery at Docks

By TOM TROY
BLADE STAFF WRITER


Toledo's living wage law could lead an Ann Arbor, Mich., restaurateur to abandon plans for a proposed Mediterranean-style restaurant in The Docks restaurant complex in East Toledo.

The lawyer for Mediterrano restaurant owner John Roumanis has told Mayor Jack Ford's staff the restaurant can't afford to pay the city's minimum "living wage" and still be competitive.

Mediterrano officials have been negotiating with the mayor's office to obtain incentives from the city, including tax abatement. Such financial assistance would trigger a requirement that the restaurant follow the city's living-wage law in compensating its employees.

posted by Edward Vielmetti | 5:48 AM
---


Friday, September 20, 2002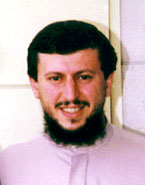 A federal judge in Detroit on Tuesday ordered the release of jailed Ann Arbor Muslim cleric Rabih Haddad in 10 days unless the government grants him a new detention hearing open to the public before a new immigration judge.

Issued by U.S. District Judge Nancy Edmunds, the order was part of a 12-page ruling responding to motions by Haddad's attorneys, who continue to push for his release nine months after he was arrested. Haddad remains jailed without bond or criminal charges.

posted by Edward Vielmetti | 3:38 AM
---


Tuesday, September 17, 2002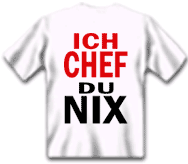 At Le Dog for 9/18: Chicken Barley, Italian Wedding, Yo-Berries, Chicken Breast Caesar, Alsatian Cabbage, Florentine Spinach and Rice w/Tomatoes. (thanks Jules)

posted by Edward Vielmetti | 1:20 PM
---


Monday, September 16, 2002
Local Flavors by Deborah Madison

Vegetarian recipes with ingredients from the best of America's farmers markets. (My copy is on hold at the library).

posted by Edward Vielmetti | 8:22 PM
---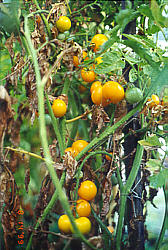 Tomatoes seen at the 2d annual Project Grow Tomato Tasting at Downtown Home and Garden:

July 4th, Celebrity, Big Beef, Better Girl, Green Grape, Lucy, Pruden Purple, Kotlas, Rutgers, Druzba, Azochka Russian, Purple Calabash, Val, San Marzano, Ponderosa Pink, Aunt Ruby's German Green, Lilians, Jefferson Giant, Eva Purple, Dr. Wyche Yellow, Red Brandywine, Zapotec, Costoluto Florentino, Eval Purpleball

posted by Edward Vielmetti | 12:40 PM
---


Sunday, September 15, 2002

Tomatoes Database: Home Welcome to the Tomatoes Database

This unique and comprehensive database is the accumulation of gardening knowledge and expertise from hundreds of gardeners living around the world. The database currently contains 1,060 plants and 76 photos.

You may search for entries in several ways: by name (common or botanical); by characteristics (height, hardiness, etc.) or browse the database by category. Scroll down this page to begin your search.
If you would like to add your own photo, description, or other details to a plant, you will find the links to do just that under the current information within each entry.


posted by Edward Vielmetti | 1:01 PM
---


Saturday, September 14, 2002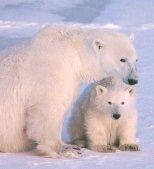 Polar Bears International, working to conserve the polar bear Polar Bear International's chairman of the board, Robert J. Wilson, has prepared a summary of polar bear research presented at the 14th Biennial Conference on the Biology of Marine Mammals held in Vancouver, B.C., last fall. Papers were presented discussing the effects of global warming, results using aerial infrared to locate dens, and details about possible hormonal pollution effects on polar bears.

posted by Edward Vielmetti | 4:37 PM
---


Thursday, September 12, 2002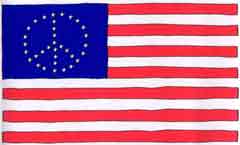 9/11/2002: candlelight vigil on Liberty St. (Ann Arbor News)

Men in suits with cell phones, people in wheelchairs, babies in strollers, elderly couples, teen-agers and others lined the curb along Liberty from State Street almost all the way to Main Street. Holding candles and singing songs, they later gathered in front of the Federal Building for some brief speeches.

The Ann Arbor Ad Hoc Committee for Peace and the Muslim Community Association organized the vigil. Some people came to remember the losses of a year ago, others came to make a statement about peace and many said they came for both.

posted by Edward Vielmetti | 2:23 PM
---


Tuesday, September 10, 2002

The Bactra Review The Bactra Review
I have to sing about the book I read
To reach the suqs and madrassas of Cyberistan, and with them you, Dear Reader, the Review comes by caravan from Bactra. The caravans take off at right angles to the Silk Road, crossing the mountain wastes and deserts of the Real World (so-called), by yak, by camel, by foot: and sometimes a part of the manuscript gets left behind in a nameless caravanserai at the edge of the Tarim: and sometimes it comes down from the roof of the world illegible: and sometimes the caravan master decides to make war, or a pilgrimage, or a city: and sometimes more white matter is added to the salt flats, or the snows, or the sands, and it never arrives at all. Patience.

posted by Edward Vielmetti | 6:42 AM
---
Center for the Study of Complex Systems - Seminars
Thursdays at 4:00 pm, 1360 East Hall (unless otherwise noted)
--------------------------------------------------------------------------------

Thursday, September 12

"Measuring synchrony and disturbed information in networks"

Cosma Shalizi, Santa Fe Institute

posted by Edward Vielmetti | 6:39 AM
---
Newsday.com - New Approaches in Cluster Hunting To demonstrate, Newsday asked a leading cluster analyst, Geoffrey Jacquez of Michigan-based TerraSeer Inc., to use cutting-edge statistical techniques to search Long Island and Queens for clusters of three of the most common types of cancer: breast, lung and colorectal. He and an associate, Dunrie Greiling, found nine clusters: groupings of anywhere from three to 50 ZIP codes where rates of one of those cancers, in men or women, were so consistently high between 1993 and 1997 that they were almost certainly not caused by chance.

posted by Edward Vielmetti | 4:54 AM
---

Social Weather (Clay Shirky)

My class at NYU this fall is called "Social Weather," and concerns the way we can read group dynamics in real space with far greater ease and refinement than we can online. If you walk into a bar, you understand the social weather immediately -- people are sitting alone, or in couples, or groups, they're whispering or laughing or shouting, and so on. Online spaces created by social software (such as mailing lists, or chat rooms) have social weather as well, but as participants, we get many fewer clues about the social weather than we do in the real world.


There are several obvious reasons for this, including limited interfaces, separation of the participants in space and time, and a lack of evolved familiarity with social software, but as we are living in a golden age of social software, we have an opportunity to improve this situtation.


This is part of my larger interest in social software generally, a topic I am now pursuing on several fronts. I would appreciate any pointers to interesting experiments or literature in the area of understanding or improving the ability of groups to interact online.

posted by Edward Vielmetti | 4:50 AM
---


Sunday, September 08, 2002


Ann Arbor News - Letters to the Editor: Charge for parking by minutes, not hours
The parking structures and lots in downtown Ann Arbor all charge by the hour. If you go downtown for lunch or coffee or to run an errand and take more than your allotted 60 minutes, it will run you another $0.90 to $1.05 for that extra five minutes.
All of the pay-by-the-hour lots are attended and have fancy cash registers with fancy computers figuring out the exact fees. How hard would it be to reprogram them to charge by the minute and not by the hour? That would make short trips to town or stopping through on the way somewhere else more practical, and should be good for downtown business.
Edward Vielmetti, Ann Arbor

posted by Edward Vielmetti | 8:01 PM
---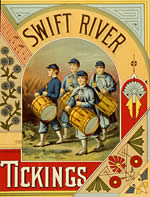 American Textile History Museum - Lowell Mass. - Collections The American Textile History Museum houses one of the largest collections of its kind in the world. Its collections contain thousands of books, trade catalogs, business records and personal papers, prints and photographs, a growing costume collection, millions of textiles samples, and hundreds of machines used in textile manufacture.

posted by Edward Vielmetti | 6:04 PM
---


Louise Bourne - Ribbon Road

posted by Edward Vielmetti | 5:43 PM
---


Friday, September 06, 2002

New Scientist Musical approach helps programmers catch bugs 05 September 02

Making music out of computer code is helping programmers to catch the bugs that can cause software to go awry.
Computer code is often prone to errors that are difficult to spot. In a long program, made perhaps of hundreds or thousands of lines of programming language code, it is possible for the writer to misjudge how the various elements of the software will work together.
(thanks cameron).

posted by Edward Vielmetti | 10:55 AM
---


Thursday, September 05, 2002

RESTAURANT INSPECTIONS McDonald's
2306 W. Stadium Blvd., Ann Arbor
Date: July 12
Number of critical violations: 8
Critical violations: Chemical spray bottle hung on rack above straws by service window (corrected). Dish tank was not sanitizing (corrected by follow-up inspection). Date-marking for salad meats was not implemented (corrected by follow-up inspection). Bacon was stored in contact with burrito wraps (corrected). An unopened quart of liquid eggs and shell eggs were found at room temperature (corrected). Breakfast burritos were left out at improper temperature (corrected). Policy to prevent cross contamination by cooks was not being followed (corrected). Shake machine area was not clean (corrected). Pop nozzles were not clean.

posted by Edward Vielmetti | 9:46 AM
---


Tuesday, September 03, 2002


The Onion | America's Finest News Source™ Desperate U.S. Colleges Weigh Emergency Bob Marley Legend Ban
BOSTON—The American Council of College Administrators (ACCA) met Monday to discuss an emergency ban on the Bob Marley greatest-hits compilation Legend. "The situation grows more severe by the day," University of Michigan president Mary Sue Coleman told her fellow administrators. "At any given moment in Ann Arbor, it's impossible to walk down any street where there is undergraduate housing without hearing 'Get Up Stand Up' coming from five different porches." The ban would be the ACCA's first since a 1993 act restricting access to The Beastie Boys' Check Your Head.

posted by Edward Vielmetti | 10:02 PM
---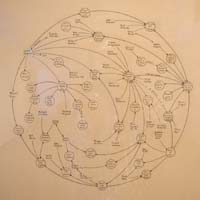 Mark Lombardi Mark Lombardi (1951-2000) draws on the major political and financial scandals of the day to create large-scale linear diagrams that at first glance look like celestial maps; a closer reading reveals the intricate web of connections that lurk beneath current headlines. From Whitewater to the Vatican Bank, Lombardi uses dotted lines and broken arrows to chart the paths of illicit deals and laundered money, keeping track of it all in a handwritten database of 12,000 index cards. By scrutinizing the mutable boundaries that separate artistic practice from daily life, Lombardi wrings visual poetry out of dirty secrets--the results are a chillingly beautiful guide to the facts of life.


(more information about Mark Lombardi at Pierogi 2000, an art gallery in Brooklyn, NY.)

(thanks Valdis).

posted by Edward Vielmetti | 7:05 PM
---
MoMA | exhibitions | Jasper Johns: a retrospective October 20, 1996 – January 21, 1997


The life's work of an artist who has had a profound influence on American art was featured in this, the first full retrospective of Jasper Johns's work since 1977. Included in this comprehensive chronological survey were more than 225 paintings, drawings, prints, and sculptures. These works, many from private collections including Johns's own, span more than forty years; a number of the recent images had never before been shown publicly.

posted by Edward Vielmetti | 7:22 AM
---


Monday, September 02, 2002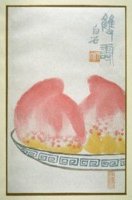 Chi'i Pai-shih, Peaches

Fine Arts Museums of San Francisco Create Your Own Gallery Online!

The Fine Arts Museums new Virtual Gallery allows anyone to become a virtual curator--we give you the art and the gallery space, you bring your creativity and imagination! Search through and choose from over 75,000 digital images from the Legion of Honor and the de Young Museum and arrange them in your own online exhibition. You can even send messages to friends and family inviting them to your virtual exhibition opening.

posted by Edward Vielmetti | 12:32 AM
---


Sunday, September 01, 2002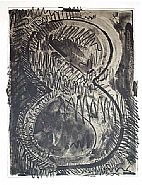 Black and White Numeral Figure 8
(Jasper Johns)

As a companion to the exhibition New York Observed, this new installation of twentieth-century art from the U of Michigan Museum of Art collections focuses on the important American art movement led by a group of New York painters who became known as Abstract Expressionists. In the 1940s and 50s, the aggressive painting style of these American and European émigré painters challenged the art world, with New York eventually replacing Paris as its capital. Freedom, impulse, and dynamism, often on large canvases, characterize this movement. Works by Lee Bontecou, Sam Francis, Helen Frankenthaler, Adolph Gottlieb, Grace Hartigan, Hans Hofmann, Ellsworth Kelly, Franz Kline, Joan Mitchell, Robert Motherwell, Jackson Pollock, Robert Rauschenberg, Ad Reinhardt, and Larry Rivers help document the powerful innovations of these ground-breaking artists.


posted by Edward Vielmetti | 5:13 PM
---


Preserve farmland - pick more raspberries

* Makielski Berry Farm, 734-434-3673 7130 Platt Road in Ypsilanti. The farm is 4 miles south of Ann Arbor, a mile west of U.S.-23 and a mile south of Michigan Avenue (U.S.-12). The u-pick farm offers red, yellow and amber raspberries and raspberry honey 8-8 beginning in mid-August. (was just there - raspberries just starting - blackberries are great)

posted by Edward Vielmetti | 8:40 AM
---


Saturday, August 31, 2002

Small Media, Big Revolution: Communication, Culture, and the Iranian Revolution (by Annabelle Sreberny-Mohammadi and Ali Mohammadi)


Reveals how small media (leaflets and audio cassettes) played an important role in the revolution that deposed the Shah of Iran.
To most Westerners, the Iranian revolution was a shocking spectacle, a distant mass upheaval suddenly breaking into the daily news. It was, in fact, a revolution of the television era, as these authors book clearly demonstrate. The first account of the role of culture and communication in the Iranian revolution, this is also the first book to consider revolution as communication in the modern world.

(good background reading to understand Iranian weblogs) (thanks dave)

posted by Edward Vielmetti | 9:33 PM
---
The Art of Problem Solving Accompanied by... by Russell Lincoln Ackoff


Recommended by Jerry Michalski on his new Sociate weblog. (thanks jerry)


posted by Edward Vielmetti | 9:00 PM
---
Score: (13) Michigan 31, (11) Washington 29

Ann Arbor, MI (Sports Network) - Philip Brabbs kicked a 44-yard field goal with no time left on the clock, lifting No. 13 Michigan over the 11th-ranked Washington Huskies, 31-29, in a thriller at Michigan Stadium. Chris Perry rushed 23 times for 120 yards and three scores for the Wolverines. (go blue)

posted by Edward Vielmetti | 6:09 PM
---
USB Pedometer (Omron)

The pedometer Omron has now put on the market, the Walking Style-BI (HJ-700IT), connects with a computer, allowing users to manage walking data with software, and not only that, by interfacing over the web site users can exchange information with one another or ask pertinent questions to experts.

After pulling up the walking data management software and transmitting the walking data via a USB cable, a graph appears breaking down the data by day/week/year and parameter (# of steps/# of intensive steps/calories consumed/walking distance). This then becomes an easy way of visually checking one's lifestyle behaviors on a day-to-day basis. Also, set goals can be compared against accomplishments for each of the four parameters.

(thanks jih)

posted by Edward Vielmetti | 4:58 PM
---
99-GREEN


Ann Arbor's Expectations: A Clean Community


Ann Arbor's Clean Community programs work together to reduce trash on public and private properties. The 24-hour 99-GREEN number initiates an inspection from a city code enforcement officer, provides information to people who have received a violation ticket, and recognizes volunteer cleanup projects.

(thanks DRagoN)

Clean Community Notification Process

Clean Community ordinance violators will be served with a written notice on the front door of the home or business following an attempt to talk to an occupant. The owner/occupant then has 24 hours to correct the problem or to contact the City's 24-hour, 99-GREEN phone line to alert the City of a reasonable timeline for cleanup action. In the event of inaction, the City is authorized to clean up the site and bill the property owner for all costs associated with the cleanup. Any unpaid bills will be added to the property tax bill.


posted by Edward Vielmetti | 9:47 AM
---
World's First Internet Portal for Visually Impaired Children Brings Honors to Microsoft Canada and Bill Gates

World's First Internet Portal for Visually Impaired Children Brings Honors to Microsoft Canada and Bill Gates

TORONTO, Canada, August 20, 2002 -- The Canadian National Institute for the Blind (CNIB), in conjunction with the World Blind Union, is tonight presenting the Louis Braille Gold Medal to Bill Gates, Microsoft chairman and chief software architect, in recognition of Microsoft Canada's contribution to helping develop a digital library system for the CNIB. The medal is awarded to individuals who have made an exemplary commitment to advancing the rights and freedoms of blind people around the world. (thanks David Erdody, Assistive Media)

posted by Edward Vielmetti | 9:40 AM
---
Jerry Michalski's Home on the Web I created Sociate as a home for my consulting, public speaking and writing activities. Curious? See About.

-- Jerry Michalski


(go jerry go)

posted by Edward Vielmetti | 5:35 AM
---


Friday, August 30, 2002

ELIZABETH DEAN FUND COMMITTEE

How Established: Council resolution 3/17/75 - membership established 11/21/77 - membership expanded 10/7/85 and 9/8/87.

Purpose: To make recommendations on the use of the Dean Fund money for special projects involving trees.

Special Qualifications for Appointment: Interest in urban trees.

(go mj go)

posted by Edward Vielmetti | 12:49 PM
---
Security Executive Job Description - Research Centers Who is the Chief Security Officer?



At many companies, the CSO deals solely with information technology. CISO, ISSO and ISO are equivalent titles; this individual commonly reports to the Chief Information Officer.


In a growing number of large enterprises, the CSO handles not only IT but all security responsibilities, such as access to buildings and grounds. Most of these executives have a military, FBI or Secret Service background, and they often report to the head of operations or directly to the CEO.


posted by Edward Vielmetti | 10:36 AM
---
Attack trees




Bruce Schneier introduction from Dr. Dobbs Journal.


More in-depth:
Attack Modeling for Information Security and Survivability by Moore, Ellison, Linger, technical note CMU/SEI-2001-TN-001.


(thanks sean)

posted by Edward Vielmetti | 3:56 AM
---
The network of books related to Linked (Barabasi) and Nexus (Buchanan) as seen from Amazon purchasing data. (thanks Valdis)

posted by Edward Vielmetti | 3:09 AM
---
Central Lake Superior Watershed Partnership The Dead River Watershed:

The Dead River Watershed drains 164 square miles of Marquette County into Lake Superior at its mouth within Marquette's City Limits.


The Dead River begins at the extreme western edge of Marquette County at a small lake known as the Dead River Headwater. As the river makes its way east from the headwaters, it is impounded six times by man made dams. (thanks carl)

posted by Edward Vielmetti | 3:03 AM
---
Raising More Money (Michigan Non-Profit)
It's this continual duty to bring in more donors, establish a relationship with current donors and thereby raise more money that has prompted the Accounting Aid Society, Detroit, and Nonprofit Enterprise at Work, Ann Arbor, to sponsor the seminar "Raising More Money: Building Lifelong Donors" on Sept. 17.


If you think you are done fund raising, you need to attend this seminar.


The course is based on Terry Axelrod's book by the same name. Axlerod is founder of Raising More Money, a Seattle-based group that tries to ease the angst associated with fund raising. Axlerod earned a master's in social work from the University of Michigan and has founded three nonprofits and several programs within other nonprofits. She also wrote Raising More Money – a Step-by-Step Guide to Building Lifelong Donors.

posted by Edward Vielmetti | 2:58 AM
---


Thursday, August 29, 2002

Text REtrieval Conference (TREC) Overview
The Text REtrieval Conference (TREC), co-sponsored by the National Institute of Standards and Technology (NIST) and the Defense Advanced Research Projects Agency (DARPA), was started in 1992 as part of the TIPSTER Text program. Its purpose was to support research within the information retrieval community by providing the infrastructure necessary for large-scale evaluation of text retrieval methodologies. (can TREC results inform the problem of fighting spam? probably. investigate). (for jose and les.)

posted by Edward Vielmetti | 5:29 PM
---
0xDECAFBAD: Bayesian filters, the ultimate anti-spam weapon?

I once (10 yrs ago) used some really dumb but effective filters to comb through usenet looking for announcements of new software; the result was comp.archives. (1991 status report, 1990 on using gnus)

posted by Edward Vielmetti | 5:24 PM
---
Junkbusters Anti-Telemarketing Script

Telemarketers always use a script: why shouldn't you? (prompted by my friends at United Airlines, who sold my number)

posted by Edward Vielmetti | 5:16 PM
---
The Google of job search engines is Got2Eat. It spiders 200-odd job posting sites and builds a crude but functional index. Strongly recommended, in spite of various drawbacks. (thanks Steve Simmons).

posted by Edward Vielmetti | 4:45 PM
---
When Economics Shifts From Science to Engineering (Hal Varian, NY Times)

Economists are increasingly being called on to give advice about how to design new economic institutions. They have been consultants in the design of auctions, power exchanges, financial exchanges and a variety of other market and market-like mechanisms.

In these applications, economics looks more like engineering than it does pure science. Just as a civil engineer applies principles of physics and mechanics to design bridges, economists apply principles of economic analysis to design exchange mechanisms.

Al Roth, an economist at Harvard, recently described an interesting case study of "economist as engineer." In the mid-1990's, Mr. Roth worked with the National Resident Matching Program to design a new system for matching residents and hospitals.

posted by Edward Vielmetti | 7:32 AM
---
Pilar's Liberty Plaza Tamale Cart is open Mon-Weds-Fri 11a-3p in Liberty Plaza (Liberty at Division) in Ann Arbor. Delicious tamales, both chicken and vegetarian. Get there early - Sylvia had run out by 1pm on Weds.

posted by Edward Vielmetti | 4:08 AM
---
First Tomato by Rosemary Wells


Tomatoes are in at Farmer's Market -- basil is in, too, but by noon at the Wednesday market everyone had sold out. Also in are Glohaven peaches from farmers including Erie Orchards.

posted by Edward Vielmetti | 3:23 AM
---


Wednesday, August 28, 2002
Information Architecture for the World Wide Web by Rosenfeld, Morville


Just arrived! Looking forward to seeing what Lou and Peter have been up to.

posted by Edward Vielmetti | 3:04 PM
---


Tuesday, August 27, 2002

Boston DUCK Tours
The demands of war, along with technical know-how and old fashioned Yankee ingenuity combined to create the perfect solution: A vehicle that was half boat and half truck, that could run on land and water. Code-named DUKW (see where we get the name?), the first "DUCK" was actually a GMC truck enclosed in a water-tight shell.
(thanks brford)

posted by Edward Vielmetti | 8:16 PM
---


Sunday, August 25, 2002

MAYA Design, Inc.: Aradhana Goel Aradhana Goel
VISUAL DESIGNER


Aradhana specializes in interaction design for E-commerce and mobile applications. For a research thesis project at the Massachusetts Institute of Technology (MIT), she designed a handheld digital city guide that was presented at the International Conference on Information Visualization in London. This "Urban Pilot" is a dynamic mapping tool that maps personal and collective experiences in the city through social networks. It's no surprise that Aradhana focused on the urban environment, for she was an architect and urban designer in New Delhi, India, where she worked on both residential and commercial projects.

posted by Edward Vielmetti | 7:37 PM
---
Universal Design of Digital City

As a platform for community networks, information spaces using the city metaphor are being developed in worldwide: Amsterdam, Helsinki, Paris, Shanghai, and Kyoto, to name only some well-known examples. It is interesting to note that digital cities have different goals: to explore a vertical market, a public communication space, a next generation metropolitan network, and a social information infrastructure for the 21st century. Their different services, system architectures, and organizations result from these different goals, and from the different social contexts in which the digital cities emerged. It is expected that digital cities will change together with the advance of computer and network technologies, and also with changes in the (market) environment, in which the digital cities operate. No digital city can remain at its current status, as already experienced by some of the earlier experiments. This second Kyoto meeting aims at improving our understanding of the current status and future of those classes of systems that are covered by the concept of digital city. What are feasible models? What do experiments teach us? What new technologies emerge?



posted by Edward Vielmetti | 7:36 PM
---
The Seattle Times: Faithful rider celebrates 80th birthday at party on Metro bus

Metro Transit and Bea Dyer's family threw a surprise 80th birthday party on the Route 65 bus. The guests included King County Executive Ron Sims and Metro General Manager Rick Walsh.

She guessed something was happening when her son, sister, brother, sister-in-law and two adult granddaughters showed up at her bus stop when she was leaving University Village.



posted by Edward Vielmetti | 11:14 AM
---
Congress Pizza (Ishpeming, MI) top of the line (Marquette Mining Journal)

ISHPEMING — Every Friday night, faithful patrons fill the Congress Pizza in Ishpeming with one thing on their minds: biting into a piece of the homemade thin crust pizza.
"The same people that began coming here in the 1960s and 1970s are still coming here," said Paul Bonetti, the third generation of his family to own the Congress Pizza. "Friday night is definitely our busiest night. Sometimes we have high school athletes and fans from Ishpeming, Negaunee, and Westwood all at the same time. That's a lot of fun."
Melissa Larsen, who grew up in Negaunee, remembers eating Congress pizza as a child. Now she brings her 6-year-old daughter Michaela to her favorite pizza place.


posted by Edward Vielmetti | 3:39 AM
---


Friday, August 09, 2002

PNAS -- Table of Contents (May 14 2002, 99 (Suppl. 3)) Adaptive Agents, Intelligence, and Emergent Human Organization: Capturing Complexity through Agent-Based Modeling. (via csrg)

posted by Edward Vielmetti | 1:11 AM
---
Science for Monks -- adding knowledge of Science to Buddhism

Evening dialogues between monks and western teachers provide an opportunity to discuss topics relevent to both science and Buddhism.
This years topics included: Elementary Particles, Cosmology, Infinity, Genetics, Philosophical Traditions of Science, Cause and Effect, Valid Cognition and Reasoning, Interdependent Origination, and many others.

(thanks Glee)

posted by Edward Vielmetti | 12:21 AM
---


Thursday, August 08, 2002
Trade and Civilization in the Indian Ocean by K. N. Chaudhuri


A review by Danny Yee


In Trade and Civilisation in the Indian Ocean Chaudhuri presents a large-scale economic history of the Indian Ocean. Reminiscent of Braudel in its sweep, it is broader in its temporal span (covering more than a millennium) but more narrowly focused on trade (rather than general social history). The bulk of part one is historical, describing the rise of Islam and pre-European trading networks, the Portuguese empire, the Dutch and English East India Companies, and the system of emporia trade around the great ports. This is an engrossing account, linking continuities and discontinuities in trade to political and social history.


(thanks adina.) posted by Edward Vielmetti | 10:32 PM
---
GradeAIM (Daily Illini)

Isaac Oates, senior in engineering, demonstrates his American Online Instant Messenger (AIM) buddy list uploading program Thursday at the National Center for Supercomputing Applications building. The program, created by Oates, allows users to upload their buddy list and demonstrate how many degrees of separation there are between themselves and other AIM users.



posted by Edward Vielmetti | 10:04 PM
---
Netscan: A Social Accounting Search Engine

Abstract: Netscan is a project that data mines conversational social cyberspaces, generating social accouning measures of authors, conversations, and newsgroups. Our goals are to create a sociological map of Usenet and develop tools and techniques applicable to other conversational social cyberspaces. (thanks jeff)


posted by Edward Vielmetti | 9:54 PM
---
Crease Monkeys Lacrosse club team





posted by Edward Vielmetti | 9:09 PM
---
Instant Messaging as a Scale-Free Network

Authors: Reginald D. Smith

The topology of an instant messaging system is described. Statistical measures of the network are given and compared with the statistics of a comparable random graph. The scale-free character of the network is examined and implications are given for the structure of social networks and instant messenger security. (thanks mejn)

posted by Edward Vielmetti | 8:55 PM
---
More fraud at Worldcom -- $2.5 billion more from 2000. The link is from "As the Worldcom Turns", a great source for ongoing coverage of the story (a blog by a NY Post reporter). (for scs)

posted by Edward Vielmetti | 8:05 PM
---
Local tech firm lands financing of $22 million

BY SCOTT ANDERSON
Ann Arbor News Business Reporter


In an extraordinarily rare deal given the current economic climate, Arbor Networks has locked onto $22 million in venture financing from a variety of large investors, the Ann Arbor technology firm announced Monday.



posted by Edward Vielmetti | 7:57 PM
---


Monday, August 05, 2002

Arbor Gets New Funds, CEO (WSJ, subscription required)


Arbor Networks, Lexington, Mass., announced it raised $22 million in Series B funding and named a new CEO. Thomas Weisel Venture Partners led the round, which included participation from Battery Ventures, Cisco Systems, Comcast Interactive Capital, SAIC Venture Capital Corp. Ironside Ventures and EDF Ventures. Arbor has raised a total of $33 million to date. The new money will be used for product development and sales. The company announced that Thomas Arthur, former ActiveCard president, had been named chief executive. Also, the company said that David Crowder of Thomas Weisel will join its board. Arbor (www.arbornetworks.com) is a provider of network availability solutions.


posted by Edward Vielmetti | 10:09 AM
---


Saturday, August 03, 2002

Here's a Flash-based experiment in related books using the Amazon API, from Quasimondo (Mario Klingemann). You can load several books and this shows lines connecting them. It's a start in the right direction. (Comment). (thanks pb)

posted by Edward Vielmetti | 10:47 PM
---


Friday, August 02, 2002
Smart Mom's Baby-Sitting Co-Op Handbook by Gary Myers

Mentioned in today's Wall St. Journal. And dads, what about dads?

posted by Edward Vielmetti | 2:36 PM
---
Testing a new comments system (Quicktopic), and looking for help with the question how to integrate QuickTopic with Blogger in some way that minimizes mouse-clicks and manual efforts.

posted by Edward Vielmetti | 2:08 PM
---


Thursday, August 01, 2002

Internet Archive Movie Collection (F - J) House in the Middle, The 1954

Producer: National Paint, Varnish and Lacquer Association

Sponsor: National Clean Up-Paint Up-Fix Up Bureau. Produced with the cooperation of the Federal Civil Defense Administration.

Atomic tests at the Nevada Proving Grounds (later the Nevada Test Site) show effects on well-kept homes, homes filled with trash and combustibles, and homes painted with reflective white paint. Asserts that cleanliness is an essential part of civil defense preparedness and that it increased survivability. Selected for the 2002 National Film Registry of "artistically, culturally, and socially significant" films.

Descriptors: Atomic/nuclear: Civil defense; Cold War; Waste disposal
Run time: 12:09 Color/B&W: C Silent/Sound: Sd (thanks Jeff)

posted by Edward Vielmetti | 1:16 PM
---
A Brief History of the Post-Autistic Economics Movement
The movement began in France in June 2000, when a group of economics students, under the banner "autisme-économie", published on the web a petition protesting against:
economics' "uncontrolled use" and treatment of mathematics as "an end in itself", and the resulting "autistic science",
the repressive domination of neoclassical theory and derivative approaches in the curriculum, and
the dogmatic teaching style, which leaves no place for critical and reflective thought. (via the complex systems reading group)

posted by Edward Vielmetti | 9:22 AM
---


Tuesday, July 30, 2002

Simple, yet moving

Rabbit Foo-Foo, Lord, Kumbaya,

Rabbit Foo-Foo, Lord, Kumbaya,

Rabbit Foo-Foo, Lord, Kumbaya,

O Lord, Kumbaya.

(follow hyperlink, kumbaya)


posted by Edward Vielmetti | 11:17 PM
---
Point Forward - Experience WuKong is a next-generation mobile communication platform for China. The unique ways that Chinese consumers communicate, socialize, and do business were uncovered and turned into new mobile features, applications, and products. Ethnographic interviews revealed how robust social networks can be best supported by fostering voice communication. New applications provide immediate, personal interaction for "presenting face," making impressions in negotiations, and constantly tracking relationships.

(via
Dan Gillmor via
Matt Jones
and inspired by
Peter Merholz
"social networks thoughtwander".)

posted by Edward Vielmetti | 8:39 PM
---


Monday, July 29, 2002
The Vintage Book of Amnesia by Jonathan Lethem


Found this totally by accident while looking for a copy of Borges "Funes The Memorious". It's a great (and at times surreal) anthology of stories and novel excerpts on amnesia and memory loss. (unforgettable)

posted by Edward Vielmetti | 11:50 AM
---


Thursday, July 25, 2002

Genuity Slammed After Verizon Decision NEW YORK (Reuters) - Shares of Genuity Inc. lost 80 percent of their value and the company was thrown into debt default on Thursday as Verizon Communications Inc. ruled out a rescue of the money-losing high-speed communications services company.


``We think Verizon's move throws Genuity into the abyss and may be a death sentence,'' said Kaufman Bros. analyst Vik Groven. He downgraded Genuity shares to ``sell'' from ``hold.''


Verizon said it had decided not to reabsorb Genuity and would not be obligated to make further loans to the company. Verizon was forced to spin off Genuity as a condition of the merger of Bell Atlantic Corp. and GTE Corp. that created Verizon in 2000.

posted by Edward Vielmetti | 2:06 PM
---


Wednesday, July 24, 2002

Malcolm Gladwell, "The Talent Myth" (The New Yorker)
The management of Enron, in other words, did exactly what the consultants at McKinsey said that companies ought to do in order to succeed in the modern economy. It hired and rewarded the very best and the very brightest—and it is now in bankruptcy. The reasons for its collapse are complex, needless to say. But what if Enron failed not in spite of its talent mind-set but because of it? What if smart people are overrated?

(thanks Prentiss)

posted by Edward Vielmetti | 9:33 PM
---
Exaggerated figures for Internet traffic inflated the telecoms bubble (The Economist)
IT WAS an essential ingredient of dotcom business plans and conference slide-shows: Internet traffic, went the industry's favourite statistic, doubles every 100 days. The claim assumed unimpeachable status when it appeared in a report published by America's Department of Commerce in April 1998. Unfortunately for the telecoms firms that rushed to build networks to carry the reported surge in traffic, it wasn't true.


So where did the claim come from? According to Andrew Odlyzko, a former researcher at AT&T who is now at the University of Minnesota, the short answer is WorldCom. Every time that Mr Odlyzko tried to trace the claim to its source, he says, he was always "pointed at folks from WorldCom", typically Bernie Ebbers, its recently departed chief executive, or John Sidgmore, his replacement. The claim in the Department of Commerce's report, for example, is attributed to UUNET, WorldCom's Internet subsidiary. As the world's largest carrier of Internet traffic, UUNET was assumed to know the numbers.

(thanks slashdot).

posted by Edward Vielmetti | 9:31 PM
---


Monday, July 22, 2002

That Said(William Safire, NY Times)
We turn now to Prof. John Lawler in the linguistics department of the University of Michigan: ''That said is an abbreviated form of the absolutive participial phrase '(With) that (having been) said.''' (You were wondering where I got that ''absolutive participial'' from? You think I make up this stuff? If I had taken Latin, I'd be able to explain the closely related ablative absolute.) Lawler goes on to the essential meaning of that said: ''It announces a change of subject, often despite whatever was just said.''

posted by Edward Vielmetti | 7:32 PM
---


Sunday, July 21, 2002
Sheep Out to Eat by Shaw, Apple

Saul and I are reading this one pretty regularly these days -- the sheep sneezing results in a "Bless you, sheep".


posted by Edward Vielmetti | 7:43 PM
---


Friday, July 19, 2002

Economist.com | The telecoms crisis
Since 1997, Internet traffic has roughly doubled every year. But much of the industry was betting on it doubling every 100 days (see article). This mythical growth rate was then expected to apply to all forms of telecoms traffic. And what better way to prepare for the coming deluge than to lay vast amounts of fibre-optic cable?



This was a big mistake. Between 1998 and 2001, says Andrew Odlyzko, a researcher at the University of Minnesota, the amount of fibre in the ground increased fivefold. Meanwhile, advances in the technology of feeding signals into fibres at one end and extracting them at the other increased the transmission capacity of each strand of fibre 100-fold. So total transmission capacity increased 500-fold. But over the same period, demand merely quadrupled.




posted by Edward Vielmetti | 5:13 AM
---
Economist.com | The Great Telecoms Crash
The telecoms bust is some ten times bigger than the better-known dotcom crash: the rise and fall of telecoms may indeed qualify as the largest bubble in history. Telecoms firms have run up total debts of around $1 trillion. And as if this were not enough, the industry has also disgraced itself by using fraudulent accounting tricks in an attempt to conceal the scale of the disaster.

posted by Edward Vielmetti | 5:11 AM
---


Thursday, July 18, 2002
Linked by Albert-Laszlo Barabasi

One of the best books on networks, their growth and behavior.



posted by Edward Vielmetti | 10:32 PM
---
Desperately Seeking Vernon (Fast Company)



Power today means being connected: The most powerful individual is the person who has the most links to others. The player with the most corporate board seats wins. According to Linked: The New Science of Networks ( Perseus Publishing, 2002 ) , a new book by Albert-Laszlo Barabasi, a professor of physics at Notre Dame, the middle is where the action is, submerged deep in a spiderless web. "We have learned that a sparse network of a few powerful directors controls all major appointments in Fortune 1000 companies," Barabasi writes. "As links and connections take over, understanding network effects becomes the key to survival in a rapidly evolving new economy."




posted by Edward Vielmetti | 10:31 PM
---
The Logic of Failure by Dorner, Kimber

Looks really good, mentioned at the Ann Arbor Blog Meetup. I have a stack of books on failure on my bookshelf including the very fine Systemantics.




posted by Edward Vielmetti | 8:47 PM
---
Dictionary of the Khazars by Milorad Pavic.


A novel in the form of a dictionary (thanks Dan; also thanks to pb for BookPost.).


posted by Edward Vielmetti | 8:26 PM
---


Friday, August 24, 2001

It's time to do a reorg on this page, too! I'm getting tired of it not looking like a real weblog anymore, with all kinds of partially dysfunctional links at the top where they don't belong and no proper sidebar.

posted by Edward Vielmetti | 8:19 PM
---
weather
archives
rolodex
Known problems w/NS 4, working on a fix

Ann Arbor, MI: where I live



Sat Dec 7 2002: Michigan Lacrosse scrimmage, Oosterbaan Fieldhouse, 7 pm.
Dec 8 2002:
Jewbilation - community meeting


---
Recently planted in my garden:
Buddleia davidii (Butterfly bush)
Amelanchier arborea (Juneberry)

Ann Arbor car-share community group

Ann Arbor Fourth Ward Technical Advisory Committee (a2ward4-tac) forming now (contact me for details)
Ann Arbor City Council: Margie Teall, Fourth Ward Democrat
Wayne St. University Board of Governors: Richard Bernstein

---
Washtenaw Conty results via mlive.com
Ann Arbor Fourth Ward - A2 Democratic Party


Oct 4 2002:
Cynthia D'Amour - An Evening of Network Building

Oct 12 2002:

---
Critical Mass, 4:30pm gathering, 5:00pm ride
Coney dog
Michigan Football - at Illinois
Ann Arbor Human Chain for Peace, Jerusalem Garden, noon.
Ann Arbor Farmers Market - open 7am-3pm - weblog w/recipes
New Moon Midwifery family fun day - West Park, noon - 4pm.
Recycle Ann Arbor Reuse Center, Sat 9-5

arborparents picnic, Island Park Gazebo, 11am.
Ann Arbor Transportation Authority - #5 inbound
Ann Arbor Farmers Market - weblog w/recipes in progress
People's Food Coop
Cafe Verde
Mark Newman, "Epidemics, Erdos numbers, and the Internet: The statistical physics of networks"
William Rand - The Simulacrum
Old Town

Anna Gilbert, U Mich Applied Math seminar, Mathematical Problems (and Some Solutions) in Networking, 1360 East Hall

Jonathan Grudin, 411 West Hall, 4 pm.
Terraseer, Dunrie Greiling at IT Zone, 5 pm.
Current storm total precipitation - Weather Underground
Michigan Football - Michigan 10, Utah 7

Margie Teall for City Council - Fourth Ward - Democrat
Cafe Ambrosia - What's on the bulletin board
Washtenaw County Conservation District - plant sale
Detroit Edison - call 800-477-4747 for power glitches
Hei Wa House

Mothering Arts, 11am-1pm: Baby carriers
Sabor Latino
Neighborhood Watch
Burns Park Elementary School
Colonial Lanes, Ann Arbor
Farmer's Market Commission Meeting, Market office, 4-6 pm, 734-994-2780
Ann Arbor Bowling Association
Washtenaw Linux User Group, WCC, 8 pm: Kip DeGraaf, the Mac OS X Operating System
Kip DeGraaf - Radio Weblog
Rabih Haddad - news from Google
Monroe County Jail - ID Networks customer profile
Wooden Spoon Books
Ann Arbor YMCA, 350 S. Fifth St.
Ann Arbor District Library
Larry Kestenbaum
Tue Sep 17 2002:
Interfaith council for peace and justice - Peace vigil, noon-1 pm, Federal Building
Jules Van Dyck-Dobos - Le Dog
A2 Blog Meetup organized by 2sday, Conor O'Neill's, 7 pm
Mon Sep 16 2002:
Kabob Palace, 516 E. William St. - 10% off with web page
A2 Blog Meetup organized by 2sday, Conor O'Neill's, 7 pm
Mon Sep 16 2002:
Kabob Palace, 516 E. William St. - 10% off with web page
State Street Barber Shop
The Cube - sculpture by Bernard Rosenthal
Recycle Ann Arbor
Ann Arbor Utilities Department (Water)
Sun Sep 15 2002:
Project Grow Tomato Tasting - at Downtown Home and Garden, 11:00am
New York Pizza Depot, 605 E. William
Friends of the Ann Arbor Library book sale - 343 S. Fifth Ave, main library, 1:30pm-4:30pm
Joint House, 917-923 S. Forest Ave.
Ann Arbor Clear Sky Clock
U Michigan Detroit Observatory
Lou Rosenfeld * -- bloug
Peter Morville -- Semantics
Native Plant Nursery, Sat. farmer's market
Michigan Football - #20 Notre Dame 25, #7 Michigan 23. Sep 14 2002 at Notre Dame, 1:30pm
Washtenaw Housing Alliance
Marc Weiser - Waypoint Ventures
Mark Corner - laptop security - Sep 12 2002 at Semislug, 7:30pm
Jewbilation - Shabbat, Sep 13 2002, West Park
Valdis Krebs -- Sep 12 2002, visit from Cleveland, OH
Cosma Shalizi -- The Bactra Review - Sep 12 2002 seminar at U Mich
Ann Arbor Ad Hoc Committee for Peace - Sep 11 2002 vigil, State & Liberty, 8 pm
Rabih Haddad
Marius Aamodt Eriksen - ideas - lunch Sep 10 2002 Earthen Jar
Jose Nazario
Mark E. J. Newman -- recent publications
Les Orchard -- 0xDECAFBAD
Mary Morgan -- Ann Arbor News Business Editor
Ann Arbor Sucks

Lansing, MI area:
Michigan State Sustainable Agriculture Network

Eugene, OR:

Eugene Peace Academy
KWVA 88.1 FM
Burley - bicycle trailers, recumbents, tandems
Eugene Weekly
City of Eugene, OR
University of Oregon
Eugene Hilton and Conference Center, 6th/7th and Oak
Eugene Saturday market, 8th and Oak
Herbie's Garden and Juice Bar, 5th and Willamette
Steelhead Brewery and Cafe, local rootbeer
Michael Webb - MLWebblog

Davis, CA:
U Cal Davis

Salt Lake City, UT:
University of Utah
Phillip Windley - State of Utah CIO

Belchertown, MA: Wild Asparagus

New York City area, NY:

WNYC 93.9 FM
Studio 360 - WNYC
Howard Greenstein -- Random Thoughts
Kevin Werbach -- Werblog
Clay Shirky -- Networks, Economics and Culture
Cameron Barrett * -- camworld
Brian Ford -- PIX Firewall egroup
New York Times
New York City Bloggers

Boston, MA area: next trip Sept 4-6 2002


Cameron Marlow -- overstated
Dan Bricklin -- Log
Heath Row -- Media Diet
Bob Frankston, David Reed -- SATN
DC Denison -- NetWatch (Boston Globe)
Boston Blogs

Marquette, MI: last trip Aug 14-21 2002


Marquette Mining Journal
WJPD Telephone Time (Tradio) Sat 8:30-9:30am
Chocolay River Watershed Project

San Francisco Bay Area, CA: last trip Aug 5-9 2002


Jeff Ubois * -- Junto
Dan Gillmor *
Evan Williams * -- evhead
Peter Merholz * -- peterme
Meg Hourihan -- megnut
Jason Kottke * -- home of fine hypertext products
Dinah Sanders * -- metagrrrl
Austin, TX

Prentiss Riddle *
Adina Levin * -- BookBlog

Atlanta, GA

Paul Holbrook *
Jay David Bolter

Beaver Island, MI
Gwen Marston - Quilter

Toledo, OH
WSPD, 1370 Newsradio - Cleveland Indians

Cleveland, OH
Valdis Krebs * -- OrgNet, home of Inflow network analysis software
Pleasanton, CA
Polycom (NASDAQ: PLCM)


links
What this blog used to look like
more links coming soon
as well as other stuff i miss