August 8, 2003 new home for Vacuum weblog

I'm keeping all the old stuff here, and transitioning to a new Vacuum weblog on Six Apart's TypePad. The new site has comments (woowoo!). There's an RSS feed available.

posted by Edward Vielmetti | 3:49 AM
---
August 4, 2003 Road trip DJ: Music for where you are and where you're going
I don't drive very much, so a recent vacation car trip that included 5 days of lots of driving had me thinking about what you might do to pass the time.

One of the things that helps me a lot when moving from place to place is knowing precisely where I am - having landmarks in sight or in anticipation so that the road or path is not just a featureless endless stretch. I've driven I-75 and US-2 enough times that I do have a batch of memories even of very sparsely settled roads.

The thought then is pretty simple; a mobile music device like an iPod that has GPS location on it, so that it knows where you are and selects or offers up things to listen to based on where you are or what's coming up. Some of it is totally ideosyncratic, like playing tunes from bands you saw at concert venues when you go past or near the venue. Some of it is obvious, like playing Mystery Spot Polka when you're on US-2 heading west out of St Ignace, or Wreck of the Edmund Fitzgerald on M-123 north of M-28 near Whitefish Bay.

If you're actually walking through a town that has enough density of people and events and history in it to have songs written to tell the story, so much the better.

Inspired a bit by Bruce Chatwin's Songlines, in turn recommended by Lou Rosenfeld.


posted by Edward Vielmetti | 3:49 PM
---
July 16, 2003 Haddad deported, family remains in U.S. - 07/16/03

Haddad deported, family remains in U.S. - 07/16/03
By Sarah Freeman

ANN ARBOR -- The co-founder of an Islamic charity has been deported to Lebanon and his wife says he was immediately taken away for interrogation.
U.S. Rep. John Conyers' office confirmed Tuesday that Rabih Haddad, who had been detained for 19 months, was deported Monday. The rest of his family remains in the United States.
Haddad's wife, Salma Al-Rushaid, said she first heard of her husband's deportation when he called her collect from Amsterdam on Tuesday morning.
Al-Rushaid said she heard about Haddad's interrogation from her mother-in-law who had been awaiting his arrival at an airport in Lebanon.
'Our worst fears have come true. We applied for political asylum because we feared that any government would be more than pleased to please the U.S. government and interrogate Rabih,' Al-Rushaid said. "

posted by Edward Vielmetti | 12:18 PM
---
July 7, 2003 day lilies in bloom
Day Lily
The passing of the summer - the new crop of flowers in Ann Arbor is the day lily, which bloom in profusion anywhere they've been allowed to take over a space.

posted by Edward Vielmetti | 4:48 PM
---
July 5, 2003
One of the most interesting social networking exercises I've done is the "Reciprocity Ring", an invention of Wayne and Cheryl Baker's Humax Corporation. In this game you go around a table each telling a short story of something you're looking for, and in return the other people at the table pitch in with their suggestions and help. Here's one blogger's account. for you, Harrison

posted by Edward Vielmetti | 12:44 AM
---
July 4, 2003 Andy Goldsworthy
A few months ago there was an Andy Goldsworthy show at the U of Michigan art museum. He does fascinating installations with artifacts from nature - leaves, pebbles, snow - and the exhibit had a number of photographs plus an installation. There's a film called Rivers and Tides about his work, coming to Ann Arbor's Michigan Theater on 18 July 2003, check this release schedule for a time in your area. thanks Jill


posted by Edward Vielmetti | 11:40 PM
---
July 1, 2003 LoonCam
CNN.com - Candid camera captures nesting loons - Jun. 30, 2003: "The Loon Cam, affixed to a pole in the water and facing toward shore, can be tilted up, down and sideways, or it can zoom in or out, from the institute's offices.
The camera records everything that happens on the loon nest, 24 hours a day. It also sends live streaming video and digital photos over the Internet.
'This is a living example of what technology can do,' Attix said. 'It blows my mind.' "

posted by Edward Vielmetti | 9:26 PM
---
June 30, 2003 Daniel Kahneman and Vernon Smith, Economics Nobel Prize

ArgMax Economics Weblog: Clarifying the Nobel Prize. This is not new news, but I'm collecting some summary and background information on behavioral economics, and as good a place as any to start is Kahneman and Smith's 2002 Nobel prize. The blog here cited says:


The problem with doing a summary is that either you (the reader) are (1) an economist and likely know their work and don't need a summary, or (2) a generally intelligent person who will read the summary and think, "gee, that's obvious, I knew people don't behave the way economists assume, they won a Nobel for that?" or (3) bored to death.


That said, here's the Nobel committee's summary:


Traditionally, economic theory has relied on the assumption of a "homo œconomicus", whose behavior is governed by self-interest and who is capable of rational decision-making. Economics has also been regarded as a non-experimental science, where researchers – as in astronomy or meteorology – have had to rely exclusively on field data, that is, direct observations of the real world. During the last two decades, however, these views have undergone a transformation. Controlled laboratory experiments have emerged as a vital component of economic research and, in certain instances, experimental results have shown that basic postulates in economic theory should be modified. This process has been generated by researchers in two areas: cognitive psychologists who have studied human judgment and decision-making, and experimental economists who have tested economic models in the laboratory. This year's prize is awarded to the innovators in these two fields: Daniel Kahneman and Vernon Smith.


Note the timeframe - I got my undergraduate degree in economics in 1988, which means that all of the advances in the field in this area happened well after any of it started to percolate into the undergraduate curriculum at Michigan. (Don't even know if any of it has made its way in yet.) So that homonculous "homo economicus" still lives in my brain, and I'm trying as best I can to drive him out. posted by Edward Vielmetti | 2:48 AM
---
June 28, 2003 Calculating the Irrational in Economics

Calculating the Irrational in Economics
The Boston Fed summoned the behaviorists to the Wequassett Inn in Chatham, Mass. The conference was given the quaint title 'How Humans Behave,' as if monetary policymakers had suddenly realized that, lo and behold, on the other end of all that policy are actual people. The collection of mainstream economists and central bankers would be the highest-level audience the behaviorists had ever enjoyed, the best chance yet for their new thinking to hit the bloodstream.
From the outset the mood was civil, especially considering that the behaviorists are essentially calling for an end to economics as we know it. (As one economist grumbled, 'What you have to understand is that behavioral economics is attacking the foundation of what welfare economics is built on.') So it was not surprising that some Fed elders seemed wary, as if they were at a family reunion and welcoming a distant cousin about whom they had heard only puzzling rumors. But with the economy stuck in a condition between dismal and desperate, the behaviorists' timing could not have been better."
(The New York Times) posted by Edward Vielmetti | 12:29 AM
---
June 26, 2003 Echo Roadmap

The Echo Roadmap Wiki is a planning and organizing space for a new file format to describe weblog postings - kind of like the next version of RSS, except that it won't be called RSS. It's also a very interesting case study of the use of wiki in standards development.

posted by Edward Vielmetti | 7:11 PM
---
Google Toolbar
The beta release of the Google Toolbar has a "BlogThis" button, which makes it very easy to post to a page. Nice work Ev. (thanks Ross for the pointer)

posted by Edward Vielmetti | 2:52 PM
---
June 24, 2003 The Nature of Order
The Phenomenon of Life by Christopher Alexander

The first in his "Nature of Order" series, this work is just recently available at Amazon. Jeff Lopez-Stuit writes that he has a copy & is up to page 15 -- in his words a book that could "change my whole life". Hmm, better find a copy. Originally blogged on Feb 8, 2002, so it's been a long time coming.

(Discuss)

posted by Edward Vielmetti | 10:19 PM
---
June 23, 2003 Socialtext funding announced
Good news on the work front - Socialtext just announced that we've closed an angel round of funding, with good backers including Joi Ito. One more step along the way....

posted by Edward Vielmetti | 3:16 PM
---
June 22, 2003 RSS feed


New RSS feed for this weblog thanks to the new blogger.


posted by Edward Vielmetti | 5:44 PM
---
Juneberries are ripe in Ann Arbor
The nicest thing that happened to me today was going out for a walk with Saul around the University of Michigan campus and finding some ripe juneberries (amelanchier) by the new Chemistry building. The berries weren't too high, I picked a handful and we shared them. Mulberries are ripe too.

(hmm, new Blogger Pro interface)

posted by Edward Vielmetti | 5:19 PM
---
June 18, 2003 Paper route story for Saul
What's the nicest thing that happened to you today?

I've been keeping track of late. In the past few days, the thing that's perked me up the most is telling "once upon a time" stories to Saul. They're pretty easy to make up since anything in my lifetime and his is fair game, and he's remarkably tolerant of rambling and repetitive and nonsensical narratives. So in particular I've told him stories of when I had a paper route delivering the Marquette (MI) Mining Journal, and the story is just a walking tour of the route with various stops along the way to drop off papers at houses.

Now amazingly enough the story bears repeating, since every time I say it over again I recall a few more details, or can make up a detail, and remember another house or customer on the route. It was about 30 papers, and the highlights were a delivery to my Nana (Ada Vielmetti) who often left a snack for me and a delivery to the Marquette Lighthouse. That was a challenge in the snow!

We'll be up there this summer, I'll take a walk with him along the route and tell him the story right there.

posted by Edward Vielmetti | 2:43 AM
---
June 7, 2003 Grassy Hill Radio

New internet radio to listen to (though I think it's been online for a couple of years) - Tom Neff's Grassy Hill Radio. It's the kind of radio station that you'd expect to have if The Ark ran its own station. I'm slowly putting together titles for what I hope to be a mix tape. How do you find new music? Lou Rosenfeld has the same question, let him know and I'll look there too.

posted by Edward Vielmetti | 4:37 PM
---
Blog technology envy

Some blog technology envy.


Lots of sites have comments; mine doesn't. Occasionally I hijack an existing discussion going on at Quicktopic.

Joi Ito has a wiki connection behind every page; that's a pretty attractive setup. I keep a wiki for myself, which has all sort of things I'd like to refer to here, and perhaps that can be neatly integrated somehow.

RSS probably would make it easier for more people to keep up with my sporadic postings, since they could just subscribe to it. Though I would hope they would miss the pictures that I include.

Lots of people have categories, so that they can blog on a half dozen or dozen different topics, and not overwhelm any one of them. That would be useful, since then I could reasonably sort things out - though in the past it's been hard to actually figure out how to limit the number of categories to anything small.

Many, many sites are much prettier; however, this site is more attractive than it was three or four years ago. So that's a wash.

I could post more often, and even try to engage other bloggers in discussion through the blogs, in some futile attempt to get to A-list status. A-list is probably hopeless (unless I give up on everything else), given that the last time I was A-list it was with WAIS and Gopher. Posting more often would not be unreasonable if I had more to say, or if I was more willing to just write something every day when I woke up for the sake of writing it.

I'll be looking hard at both Ben and Mena's new "TypePad" and whatever changes happen at Blogger - it would not be too much to switch over to a new set of tools.

posted by Edward Vielmetti | 4:34 PM
---
June 3, 2003 Victoria Finlay's "Color"
Color by Victoria Finlay

Recommended by George Brett and by Lindsay Marshall - this looks like a good addition to my collection of readings about color and pigments and paint and dyestuffs. I've had this book on my reserve list at the Ann Arbor District Library for a long time (since February) and it still hasn't come in. There's an interview with the author, Victoria Finlay, at the Random House site promoting the book.


posted by Edward Vielmetti | 12:46 PM
---
May 31, 2003

Yipes. It's been two weeks since I last blogged, and a lot of water has gone over the dam since then.




In Marquette, MI there was a big flood. The Silver Lake Dam gave out after a big storm and washed two Yooperdomes full of dirt and mud and the odd bridge abutment into Lake Superior. The City of Marquette web site has some good photos; for ongoing news coverage there's The Marquette Mining Journal and WLUC TV-6.


Socialtext, my new company, got written up in the in a story by Amy Cortese in the New Economy column. She writes:


The wiki, a quirky software technology that has been kicking around the Web since the mid-90s, is starting to gain respectability. But will the business world embrace a tool that until recently has been used mainly by techies and Internet free spirits?


Well, I certainly hope so.





I'm still writing in my paper notebooks, recently newly reinspired by Verso: the flip side of master drawings, a catalog of a show done at Harvard in 1998-1999. The collection showcases the other side of the page, the facing page in an artist's sketchbook where preliminiary drawings or alternative renderings are put together. In my case I've started up a small collection of colored pencils (Derwent "Artists" are readily available here in Ann Arbor, and at $1 each I can collect colors for a long time) to illustrate the other side of the page in my notebook. Colors so far: mineral green, buttercup yellow, may green. I have 117 left to go.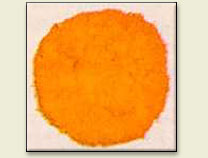 Most of my writing outside of e-mail is going into wikis these days, a private wiki I keep for myself in the style of a commonplace book to snip out bits and pieces that I don't want to forget but that I don't want to publish, and another private wiki that we use as a corporate intranet. If I do do a public wiki it will likely be around some non-techie hobby - was thinking the other day that it would be really cool to devote a wiki to the study of color (dyes, pigments, paints, etc) and collect color names and terms and sources there. That goes into the "if I had the patience" category. The color swatch is "Indian yellow", a pigment derived from the urine of cows fed exclusively on mango leaves, I kid you not.


Books in the queue: currently reading William Gibson's "Pattern Recognition", Sellen and Harper's "Myth of the Paperless Office", Michel Pasternou's "Blue: the history of a color". Recent ones include Richard Hugo's "Triggering Town" and the Wrox reference "Professional Apache 2.0".


Words recently learned: botryoidal (shaped like a bunch of grapes; said of ores like hematite or malachite); peltate (shield-shaped; said of leaves like the nasturtium).



I'm listening via Internet radio to WCBN 88.3 (Ann Arbor), KVRX 91.7 (Austin), and WXYC 89.3 (Chapel Hill). A few more college radio stations like this on the presets of my car and I would drive a lot more and discover a lot more music. I'm only about a year behind what the kids are listening to - just heard LCD Soundsystem's "I'm Losing My Edge" for the first time.



If this were a wiki page, there would be a lot more links. Some day I hope to push this weblog into wiki-land, because I've started to get incredibly lazy and hate typing in a href=blah links and remembering where things are - it really breaks up the train of writing to have to type anything more than [some topic name] and then move on.

posted by Edward Vielmetti | 12:06 AM
---
May 15, 2003 LinkedIn: reinventing UUCP for business networks

The key bit of novelty to LinkedIn is that it reinvents personal networks as modelled on the UUCP version of the network, not the Internet version of the network.

In the olden days, you didn't have a single big flat network with direct access to everyone on it by unique addresses; rather, there was a partial mesh of point to point connections and a routing and addressing scheme that relied on relayed transit through hubs to get your message through.

So with LinkedIn, if you want to get a message to someone who you don't know directly but have a friend of a friend of a friend relationship with, you can start the message routing through the system and it will relay for you. At every step along the way the designated relay can read the message and drop or delay it. (Or, more importantly, they can send it forward with positive comments, and thus make it more likely that the end recipient will see it as something to act on rather than an email from out of the blue from a stranger.)

The tremendous advantage here is to the hubs, who get to see and comment on conversations that flow through them. Joi Ito has connections to almost 1/4 of the people in the system, so right now as a first approximation it's a way to get him to make introductions for you if you need them. (As it evolves that will be less the case.) Those who span boundaries in the systems and make introductions become the "tertius gaudens", the "third who benefits" (viz. Ron Burt).

It should be interesting to see as it progresses.

Discuss on Joi's site.


posted by Edward Vielmetti | 4:50 PM
---
April 24, 2003

My firewall is illegal.

Various states are passing "super-DMCA" laws that criminalize various bits of perfectly useful and reasonable technology under the guise of protecting intellectual property holders rights. Michigan passed such a law without telling very much anyone about it. Some links:




Adina Levin from the ACLU and the EFF is organizing a happening (conference call plus chat plus wiki) to organize efforts against this bill in other states and to help guide repeal efforts - more details here.

Discuss on QuickTopic. posted by Edward Vielmetti | 4:23 PM
---
Back in the day calculator.

People are always talking about how good things were "back in the day". Recently I have noticed people abusing this phrase to describe a wide range of time, almost to the point that "back in the day" seems to be just a good day someone once had.

At happyrobotUSA, setting and obeying standards is important to us, so we have built an official and nationally sanctioned "back in the day" calculator.

(For me it reports that back in the day was from 1994 to 1998).

posted by Edward Vielmetti | 2:42 AM
---
ETech wiki

I'm not at the O'Reilly "Emerging Technology" conference this week, more's the pity.

I am following along by blog and wiki - see the official ETech Wiki, and notably its blog directory of bloggers (many and prolific) who are taking session notes. The wiki is powered by my company Socialtext.

posted by Edward Vielmetti | 12:05 AM
---
April 18, 2003

Mark Lombardi's amazing *hand-drawn* network maps of influence and corruption will be exhibited around North America over the next year. Curator Robert Hobbs has gathered 25 works for the traveling retrospective -- Global Networks. Coming to Ann Arbor in September and October of 2003. The page has exhibition dates and examples in miniature.

(thanks Valdis)

posted by Edward Vielmetti | 12:25 PM
---
March 26, 2003

Thousands of feet below you
by Alice Walker
03.25.03

Thousands of feet
Below you
There is a small
Boy
Running from
Your bombs.

If he were
To show up
At your mother's
House
On a green
Sea island
Off the coast
Of Georgia

He'd be invited in
For dinner.

Now, driven,
You have shattered
His bones.

He lies steaming
In the desert
In fifty or sixty
Or maybe one hundred
Oily, slimy
Bits.

If you survive
& return
To your island
Home
& your mother's
Gracious
Table
Where the cup
Of lovingkindness
Overflows
The brim
(&
>From which
No one
In memory
Was ever
Turned)

Gather yourself.

Set a place
For him.

(from Absolute Trust in the Goodness of the Earth: New Poems)

Listen to an interview with Alice Walker on the Leonard Lopate show, WNYC.

posted by Edward Vielmetti | 3:30 AM
---
March 24, 2003
True Professionalism by David H. Maister

What kind of service provider are you? Maister divides the world into four quadrants - nurses, psychotherapists, pharmacists, and brain surgeons, and notes the different strategies each takes depending on whether they do standard or custom work and whether or not there's a high degree of client contact.

This is a work aimed at partners in law firms managing their practice, though it's more generally for professional service firms figuring out how and where to make best their niche.

Originally recommended by Jeff Ubois.

posted by Edward Vielmetti | 9:37 PM
---
Socialtext has launched a weblog (and a spiffy web site) covering social software.

posted by Edward Vielmetti | 5:17 PM
---
Valdis Krebs has a new description of a project he did on e-mail based collaboration in an organization. Discovering social networks and communities in email flows showed how a network map exposed cliquish behavior between groups which led to inefficient communications and project problems.

posted by Edward Vielmetti | 5:16 PM
---
March 19, 2003

"Today, I weep for my country." Robert Byrd to the U.S. Senate.

posted by Edward Vielmetti | 11:26 PM
---
March 11, 2003

Heath Row is blogging the SXSW conference like there's no tomorrow. He types fast and in complete sentences. The next best thing to being there! Go Heath!

posted by Edward Vielmetti | 11:25 PM
---
March 10, 2003


Who is James R. Bath?

A nodal point in Mark Lombardi's drawing George W. Bush, Harken Energy and Jackson Stephens c. 1979-90, 5th Version, 1999, James R. Bath appears in the upper lefthand corner of the 16 1/2" x 41" piece of paper. The spatial syntax of Lombardi's drawings—which map in elegantly visual terms the secret deals and suspect associations of financiers, politicians, corporations, and governments—dictates that the more densely lines ray out from a given node, the more deeply that figure is embroiled in the tale Lombardi tells. Thirteen lines originate with or point to James R. Bath, more than any other name presented. Among those linked to this obscure yet central character are George W. Bush, Jr., George H.W. Bush, Sr., Senator Lloyd Bentsen of Texas, Governor John B. Connally of Texas, Sheik Salim bin Laden of Saudi Arabia, and Sheik Salim's younger brother, Osama bin Laden.



posted by Edward Vielmetti | 10:14 PM
---
March 4, 2003


Effective Online Social Networks

The concept of "virtual community" has extended into the world of work, where social networks and communities of practice use tools like online forums and chatroom to create and sustain knowledge-sharing, task-oriented environments. Who is using these tools successfully? What are the risks and benefits of online discussions in a business context? As we consider these and other questions, well talk about best practices for online interaction, and the sometimes uneasy relationship between corporate/organizational culture and the free flow of ideas.

Jon Lebkowsky (Polycot Consulting), Adina Levin (Socialtext), Nancy White (Full Circle)


posted by Edward Vielmetti | 2:00 PM
---
February 27, 2003
Going to the Potty by Fred Rogers

A gentle introduction to one of the things that's on the mind of a two-year-old and his parents. Mister Rogers died the other day but he has a substantial presence still in reruns - see misterrogers.org for show details and other information.


posted by Edward Vielmetti | 11:37 PM
---
February 25, 2003

Jerry Davis is quoted in the Wall St Journal of 24 Feb 2003 about a forthcoming paper on "The Small World of the American Corporate Elite, 1982-2001"; there is an earlier draft online.

posted by Edward Vielmetti | 1:33 AM
---
February 22, 2003

Leonard Lopate interview with Duncan Watts on his new book Six Degrees.

posted by Edward Vielmetti | 3:38 PM
---
February 14, 2003

I'm part of a new company, Socialtext, that's working on "social software solutions". After quite a bit of prep work we're ready to let the world know what we're up to. Watch this space for more detail as time goes on. (thanks pete, adina, ross) (discuss socialtext)

posted by Edward Vielmetti | 3:44 PM
---
Six Degrees by Duncan J. Watts



There's an interesting
interview with Duncan Watts from WBEZ's Odyssey program. Scroll down to the show called "Networks". It's a good hour on social network analysis in a nice accessable format. (from csrg-discuss) (discuss six degrees)



posted by Edward Vielmetti | 1:50 PM
---
February 10, 2003

Motorists should exercise during the evening commute.

posted by Edward Vielmetti | 5:57 PM
---
January 26, 2003

SEMOLINA PUDDING

Ingredients:
1 cup sugar
1 cup milk
4 cups water
grated peel of 1 lemon (pref. organic)
1 cup semolina flour
cinnamon
raspberries or other berries

Directions:
Mix sugar, milk, water and lemon peel in a pot or big saucepan. Heat until just about to boil, then gradually sprinkle in semolina flour, whisking the whole time to prevent lumps from forming. Allow mixture to thicken considerably. Remove from heat and pour into bowl, mold, or cupcake pan. Refrigerate for at least two hours. Pudding should be somewhat firmer than chocolate pudding, but less firm than jello.


When ready to serve, unmold pudding or leave in bowl and sprinkle with cinnamon. Top with raspberries or other fruit. Sugared raspberries are particularly nice when a little bit of sauce is formed and can be poured over the pudding.

The pudding has a texture that is somehow both agreeably grainy and smooth and is very cooling in the summertime. You can vary the milk:water ratio in the recipe, even to the point of omitting one or the other entirely.

(thanks to puddingmeister Deb for the recipe)

posted by Edward Vielmetti | 1:11 AM
---
January 25, 2003
Bright Earth by Philip Ball

Bright Earth is a very illuminating book on the evolution of the technology of pigments and paints, and how the choices in available materials constrained and influenced the painters of their time. Accessable science and interesting art, this is a good non-fiction read. (got my copy from the Ann Arbor District Library).


posted by Edward Vielmetti | 11:18 PM
---
Ann Arbor's Wooden Spoon bookstore has changed hands and is now a cooperative:



Monday night in a meeting at the Wooden Spoon Bookstore, a collective of about 18 people bought the Wooden Spoon from Richard Wunsch to make it a vibrant cooperative community space for meetings, fundraisers, gatherings, and of course, selling books. A full membership is $200 and a supportive membership is $25. For one week there is a matching grant for anybody who joins and the money put in will be doubled. We need you now!

A group of committed individuals have purchased full memberships, and about 30 more have become supporting members, so this is your chance. There is already a great group of people involved so we hope that you will join too. The time is now. Please think about it. The next meeting is Monday at 8 PM at the Wooden Spoon but you are welcome to drop by at any time.

Odile and Julie



The space they're in on Fourth Ave. (the old Joe's Bar) is rented to them by landlords who were not renewing the original bookstore's rent, not clear that this change of ownership gives them any extended tenure in the space.

(thanks mj) posted by Edward Vielmetti | 10:30 PM
---
January 2, 2003

Adina quotes "Ducky's laws of e-mail", which comes from the discussion forums on Mitch Kapor's new Chandler PIM project. Rule #2 - People want to be able to see all their "to-do" messages -- ones that they need to read, respond to, or act upon -- easily. - boils down to: e-mail gets used as a surrogate for a todo list.

My biggest problem with that is for all of the things that I want to do quite independently from anyone in e-mail land prompting me to do them - should I send an e-mail to myself reminding myself of tasks to be done, and then do them that way? So puzzling to try to negotiate the combination of "things to remember to do on the way to town" vs. "projects that require computing to get done". Why not instead use the physical world around me - the piles of stuff around my desk, the look on my two-year-old's face, the color of the sky outside -- to drive the inevitable question of what to do next?


posted by Edward Vielmetti | 2:10 AM
---
December 18, 2002




testing one-two-three

this is a test of the emergency broadcast system
this is only a test

(thanks pb for the img inset code)

posted by Edward Vielmetti | 12:11 AM
---
picture
weather
Ann Arbor, MI: where I live
links
Paul Bausch
George Brett
Cory Doctorow
Greg Elin
Paul Holbrook
Peter Kaminski
Kevin Kelly
Larry Kestenbaum
Jon Lebkowsky
Adina Levin
Lindsay Marshall
Ross Mayfield
Jerry Michalski
Prentiss Riddle
Lou Rosenfeld
Evan Williams
David Weinberger
Edward Vielmetti
calendar
archives
#7: Jun - Dec 2002
#6: Aug 2000 - Jun 2002
#5: Jan 2000 - Aug 2000
#4: Oct 1999 - Jan 2000
#3: Sep - Oct 1999
#2: May - Sep 1999
#1: Apr - May 1999

Ann Arbor
Jewbilation
arborparents
Ann Arbor Transportation Authority - #5 inbound
People's Food Coop
Mary Morgan -- Ann Arbor News Business Editor
Mark E. J. Newman -- recent publications
Les Orchard -- 0xDECAFBAD
Jose Nazario
Free Rabih Haddad
Cafe Ambrosia - What's on the bulletin board
Ann Arbor car-share community group
Ann Arbor Fourth Ward - A2 Democratic Party
Critical Mass, 4:30pm gathering, 5:00pm ride
Michigan Football
Ann Arbor Human Chain for Peace, Jerusalem Garden, noon.
Ann Arbor Farmers Market
New Moon Midwifery
Recycle Ann Arbor Reuse Center
Ann Arbor Farmers Market - weblog w/recipes in progress
Cafe Verde
Mark Newman, "Epidemics, Erdos numbers, and the Internet: The statistical physics of networks"
Washtenaw County Conservation District - plant sale
Detroit Edison - call 800-477-4747 for power glitches
Hei Wa House

Mothering Arts, 11am-1pm: Baby carriers
Sabor Latino
Neighborhood Watch
Burns Park Elementary School
Colonial Lanes, Ann Arbor
Farmer's Market Commission Meeting, Market office, 4-6 pm, 734-994-2780
Ann Arbor Bowling Association
Washtenaw Linux User Group, WCC, 8 pm: Kip DeGraaf, the Mac OS X Operating System
Kip DeGraaf - Radio Weblog
Rabih Haddad - news from Google
Monroe County Jail - ID Networks customer profile
Wooden Spoon Books
Ann Arbor YMCA, 350 S. Fifth St.
Ann Arbor District Library
Larry Kestenbaum
Tue Sep 17 2002:
Interfaith council for peace and justice - Peace vigil, noon-1 pm, Federal Building
Jules Van Dyck-Dobos - Le Dog
A2 Blog Meetup organized by 2sday, Conor O'Neill's, 7 pm
Mon Sep 16 2002:
Kabob Palace, 516 E. William St. - 10% off with web page
A2 Blog Meetup organized by 2sday, Conor O'Neill's, 7 pm
Mon Sep 16 2002:
Kabob Palace, 516 E. William St. - 10% off with web page
State Street Barber Shop
The Cube - sculpture by Bernard Rosenthal
Recycle Ann Arbor
Ann Arbor Utilities Department (Water)
Sun Sep 15 2002:
Project Grow Tomato Tasting - at Downtown Home and Garden, 11:00am
New York Pizza Depot, 605 E. William
Friends of the Ann Arbor Library book sale - 343 S. Fifth Ave, main library, 1:30pm-4:30pm
Joint House, 917-923 S. Forest Ave.
Ann Arbor Clear Sky Clock
U Michigan Detroit Observatory
Lou Rosenfeld * -- bloug
Peter Morville -- Semantics
Native Plant Nursery, Sat. farmer's market
Michigan Football - #20 Notre Dame 25, #7 Michigan 23. Sep 14 2002 at Notre Dame, 1:30pm
Washtenaw Housing Alliance
Marc Weiser - Waypoint Ventures
Mark Corner - laptop security - Sep 12 2002 at Semislug, 7:30pm
Jewbilation - Shabbat, Sep 13 2002, West Park
Valdis Krebs -- Sep 12 2002, visit from Cleveland, OH
Cosma Shalizi -- The Bactra Review - Sep 12 2002 seminar at U Mich
Ann Arbor Ad Hoc Committee for Peace - Sep 11 2002 vigil, State & Liberty, 8 pm
Marius Aamodt Eriksen - ideas - lunch Sep 10 2002 Earthen Jar
Ann Arbor Sucks
Michigan Lacrosse